About Us
ALASTIN Skincare® is the fastest-growing physician-dispensed skincare brand, with innovative, scientifically proven and clinically tested products. Founded in 2015, ALASTIN Skincare provides a comprehensive collection of cutting-edge products for optimal procedure results and daily skincare regimens. We strategically focus research and development on innovative products with the greatest potential impact for patients and providers.
ALASTIN Skincare is thrilled to announce our new partnership with Galderma — a leader in the dermatological space. With a shared commitment to innovation and making a positive impact in the lives of our customers, this union is a match made in skin heaven.  Together, Galderma and ALASTIN will continue providing breakthrough and high-quality products.
Our Focus
ALASTIN Skincare is dedicated to success, as a customer-focused innovator that has created a community of collaboration and partnership in order to bring the highest levels of pharmaceutical science to cosmeceutical skincare. ALASTIN Skincare is committed to exceeding provider and patient expectations for healthy radiant skin.
The Science | ALASTIN Skincare | Science-First Skin Care
Our mission is to bring the highest levels of pharmaceutical science and innovation to the skincare industry while creating a new category of products designed to complement aesthetic procedures and maintain overall skin health. Our deep understanding of the science related to the functioning of the skin, and decades of experience creating unique and synergistic formulations containing peptides and active botanicals that support skin renewal, are the keys behind Alastin Skincare topical preparations.
When your skin's ability to recycle and repair collagen and elastin begins to slow, ALASTIN Skincare® offers an innovative collection of specially formulated and clinically proven products that include ingredients to help support the process. Meticulous clinical work and ingredient evaluation led to the development of TriHex Technology®, a combination of selected peptides and active botanicals that support the skin's ability to clear out damage caused by aging and the environment and replenish with new healthy collagen and elastin.
Whether the goal is to create an essential daily skincare regimen or to enhance the appearance of skin following some of the most popular skin care procedures, ALASTIN Skincare® offers cruelty, paraben and gluten free solutions that promote fortified, healthy skin so patients can look refreshed and are free to feel fabulous, unfiltered and confident.
Our Technology
TriHex Technology®️, our patented blend of active peptides and botanicals elegantly supports your skin's natural life cycle – promoting the benefits of recycling, rebuilding and replenishing the skin matrix in order to maintain a healthy glow and youthful appearance.
Remove, Rebuild, & Replenish with TriHex Technology®
ALASTIN Skincare® formulates products with TriHex Technology®, a proprietary blend of active peptides and botanicals specifically engineered to work with the skin to help clear out old collagen and elastin proteins that have been damaged by sun exposure and aging while supporting the skin's natural ability to produce new collagen and elastin.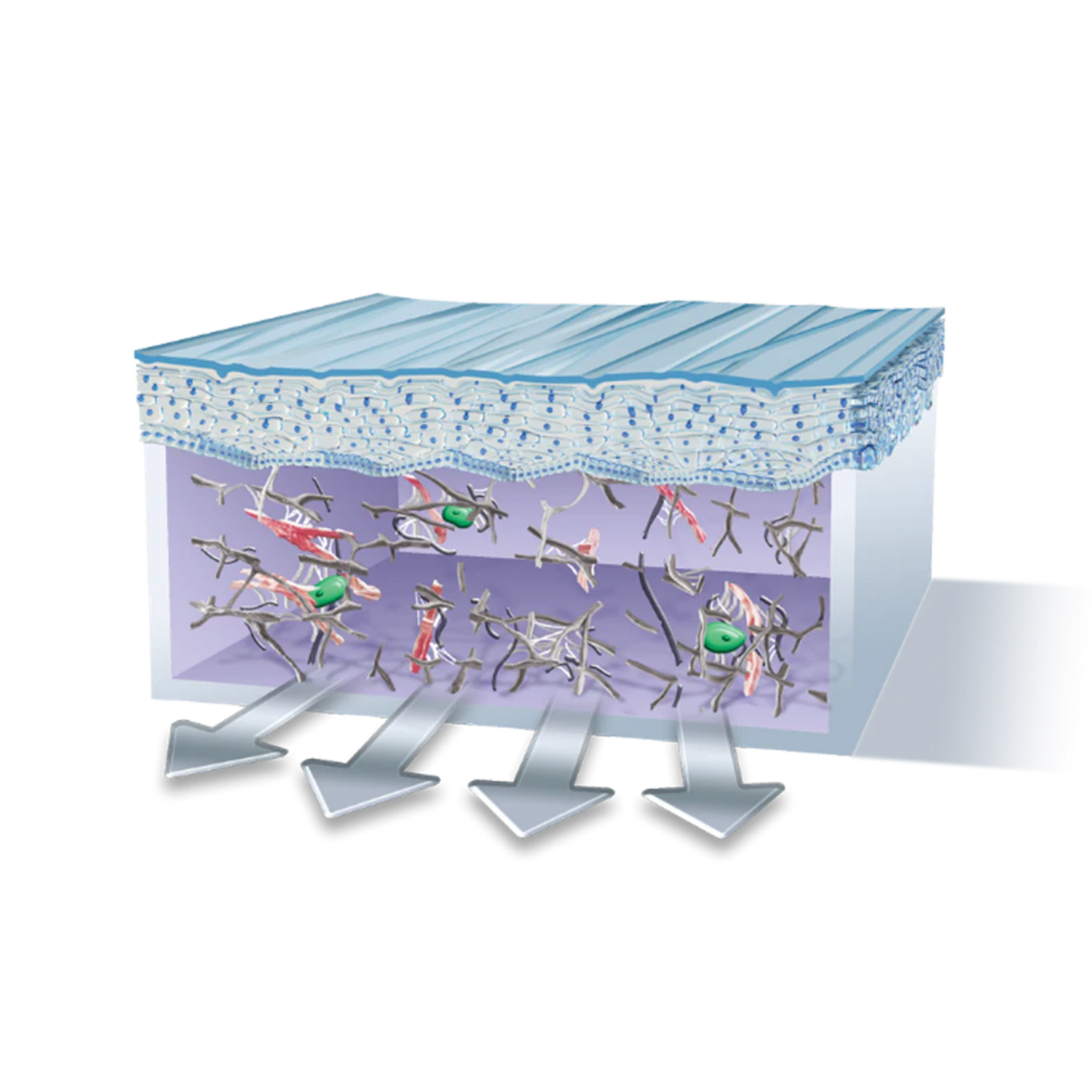 Step 1: Remove
TriHex Technology includes Tripeptide-1 and Hexapeptide-12 that support the REMOVAL of aged collagen and elastin to help jump-start the skin's natural rejuvenation process. Collagen and elastin break down and clump together due to photodamage and aging, which can slow down the production of new, healthy collagen and elastin in the deepdermal structure of the skin.
Damaged skin barrier protection
Dry and dull-looking skin
Prone to the appearance of wrinkles, fine lines,and thin skin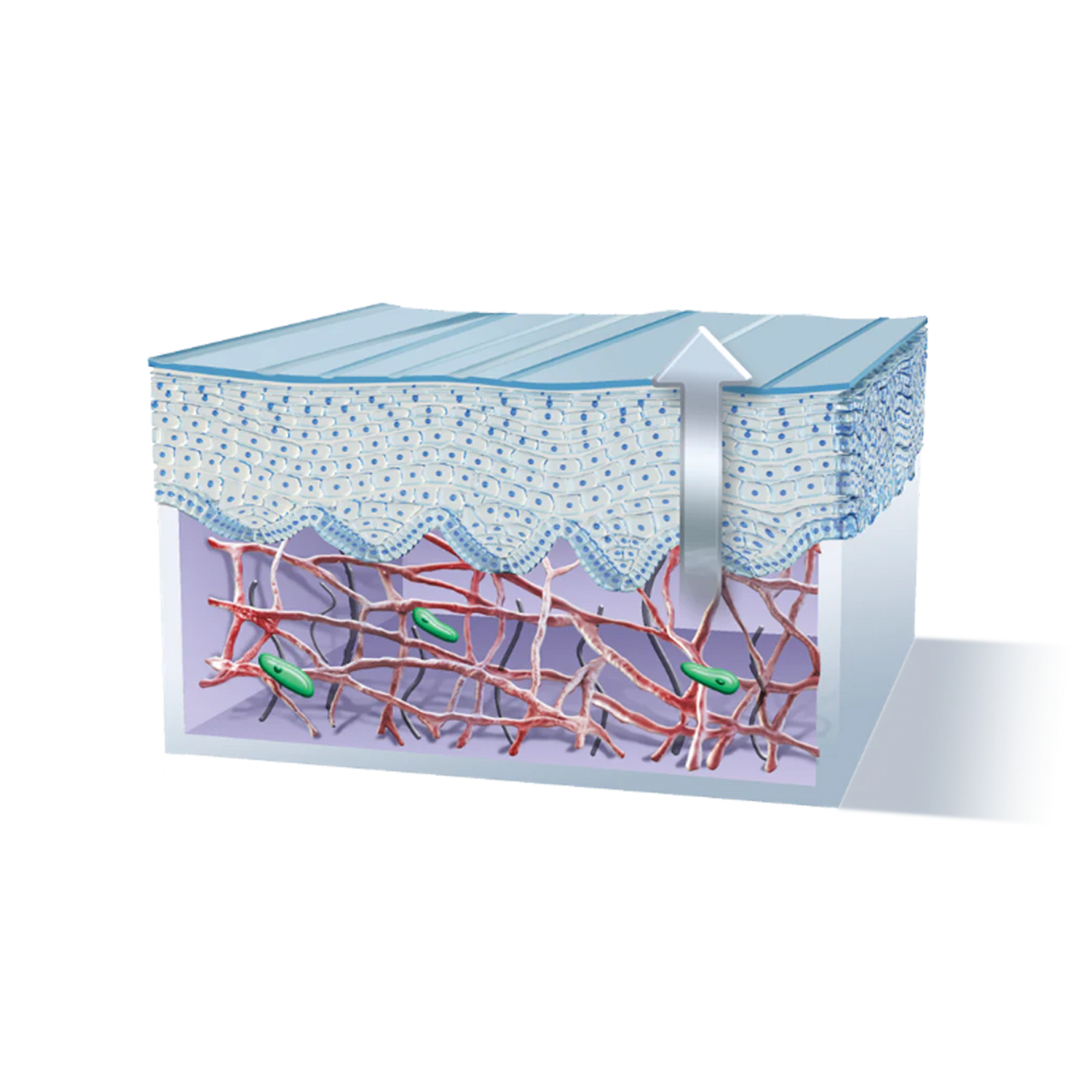 Step 2: Rebuild
TriHex Technology helps the skin REBUILD healthy collagen and elastin to support visible changes at the surface level. TriHex Technology helps restore the optimal skin environment and create room for new, healthy collagen and elastin by removing the damaged fragments.
Smoother skin texture
More hydrated skin
Skin that appears more elastic
Stronger skin barrier to protect against future damage
Improved appearance of fine lines, wrinkles, and thin skin
Step 3: Replenish
With daily use, TriHex Technology helps to REPLENISH new, healthy collagen and elastin and to clear the damaged fragments to maintain healthy skin from the inside out on an ongoing basis.
Daily maintenance with TriHex Technology for ongoing skin rejuvenation
Helps to maintain a more youthful appearance