The Vivier Difference
Vivier is an innovative skin care brand with over 20 years of history in the pharmaceutical industry. 
Manufactured with care in North America, we are held to the highest pharmaceutical production standards. 
Our vision is to create the world's best skin care products through ingenious innovation, science and technology to deliver The Beauty of Results®.
Our Approach is Simple
A 4-step skin care routine, with the highest quality products, to achieve The Beauty of Results® !
Prepare

Our cleansers and toners remove pore-clogging impurities and rebalance the skin's natural pH.

Target

Our target products contain powerful ingredients that penetrate deep into the skin to achieve the best results.

Moisturize

Our moisturizers maintain the skin's balance and barrier function to protect it from damage.

Protect

Our sunscreens contain the newest technology plus added antioxidants to maximize protection from damaging UV rays.
Usp Certified Active Ingredients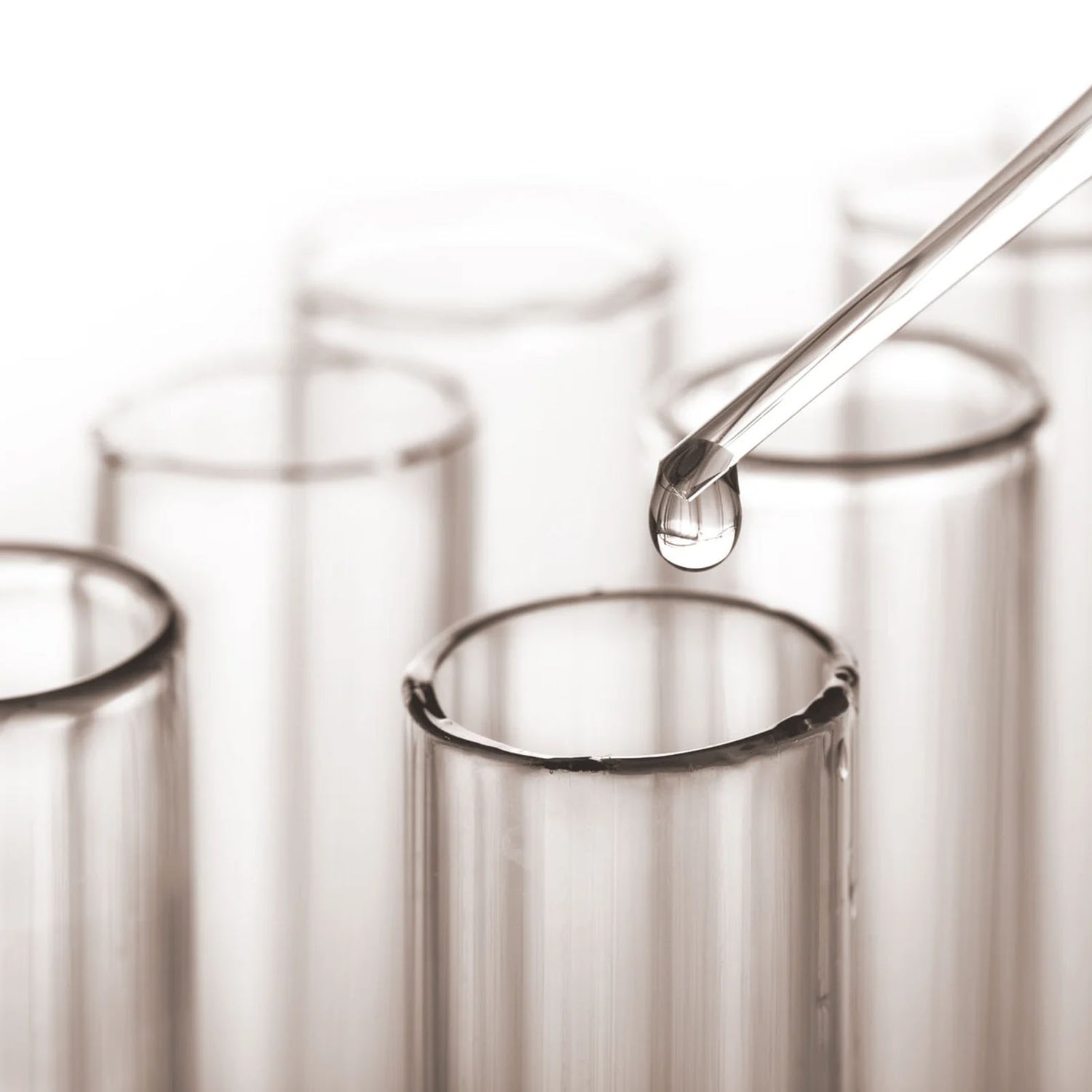 Always Pure
They must meet the highest standards of quality and purity set by the United States Pharmacopeia, an independent, scientific non-profit organization.
This means you get the purest and most potent formulations, everytime you buy a Vivier product in order to maximize your results.
Show now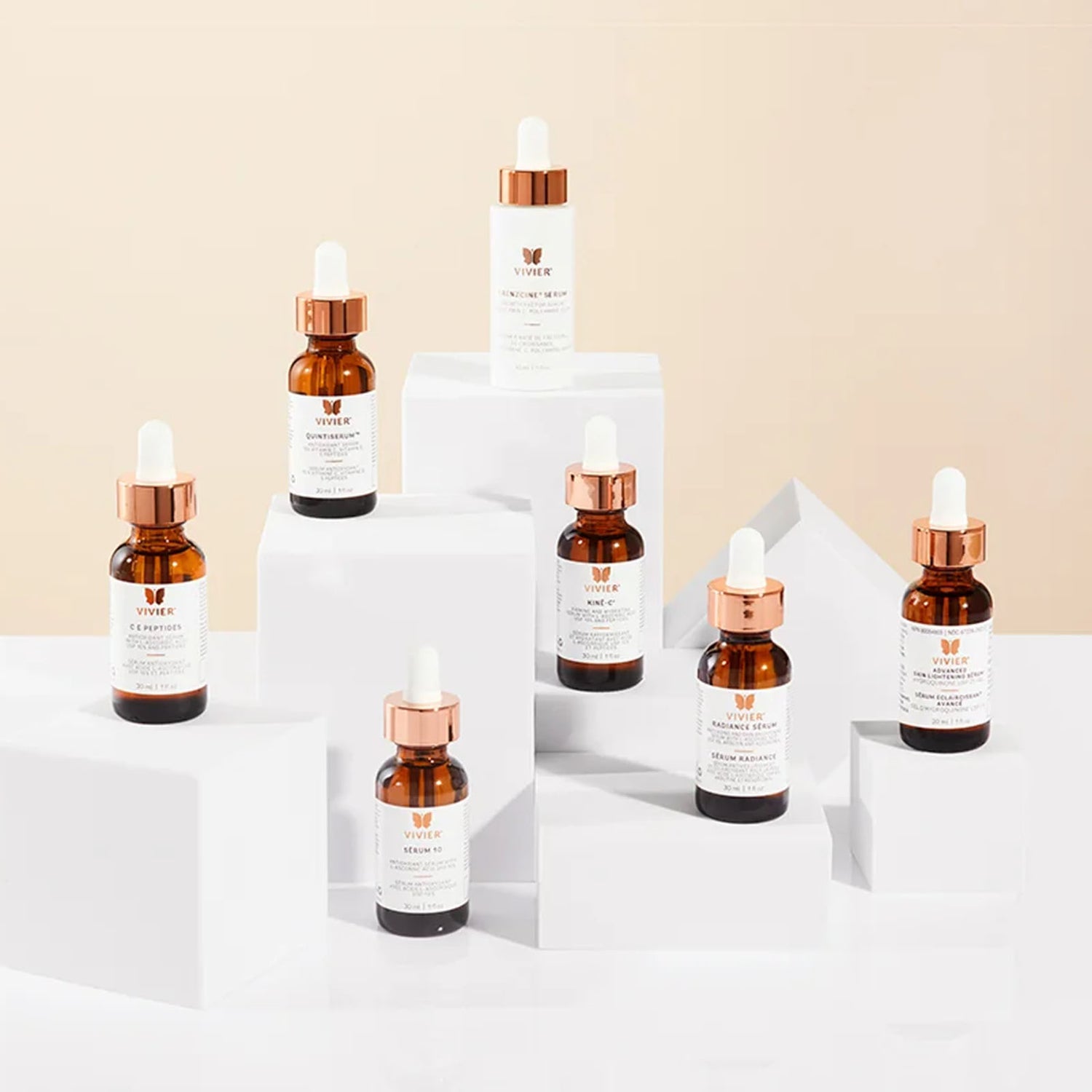 IntraDermal System (IDS)®
Our innovative and proprietary IDS delivery system allows the highest quality active ingredients to penetrate deep into the skin yielding maximum benefits and results.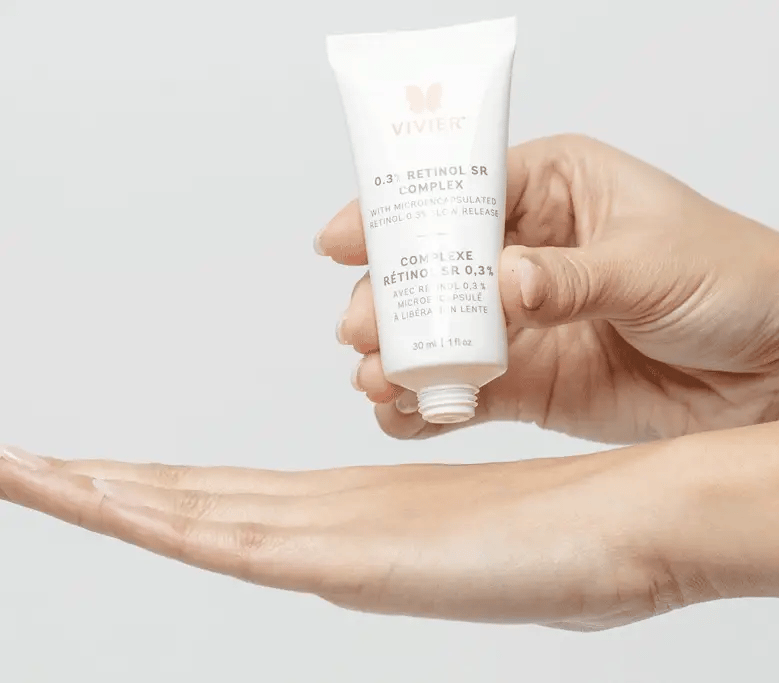 Microencapsulated Slow Release
Retinol is known as a powerful anti-aging ingredient, but is infamous for causing redness and irritation. Our formulas use industry leading Poly-Pore® Technology to encapsulate our high potency pure retinol and gently release it over time to visibly reduce the look of fine lines and wrinkles, improve skin tone and texture, and reduce imperfections without the irritation and redness often associated with retinol products.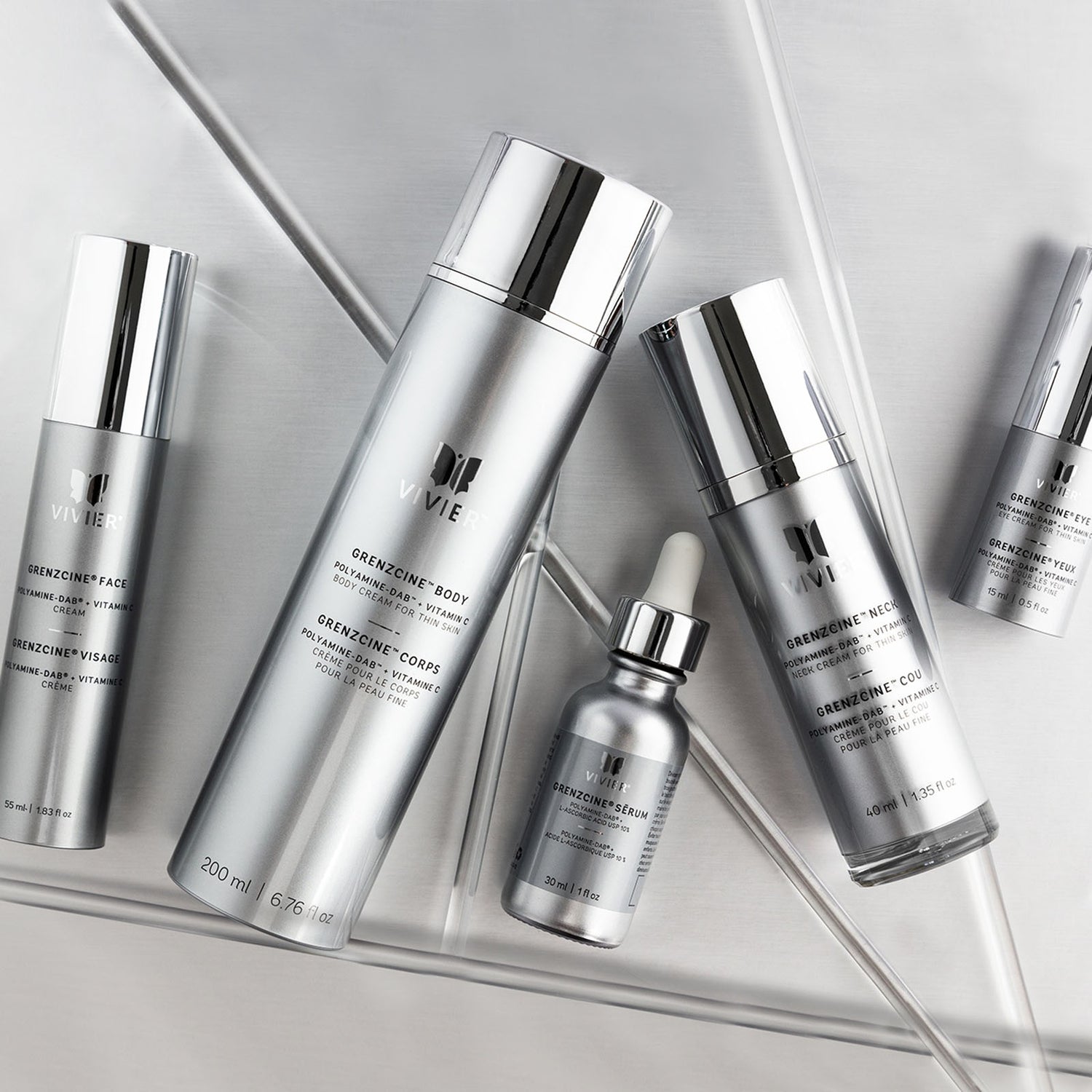 Polyamine Growth Factor
Polyamines are organic compounds naturally found in the human body which allow for the proper functioning of our skin. As we age, our Polyamide levels significantly decline resulting in aging, thinning skin.
By introducing Polyamine-DAB® we increase firmness and hydration of the skin as well as diminish fine lines and wrinkles, increase luminosity and improve tone, texture and elasticity.
Polyamine-DAB® also plays an important role in scar prevention and healing.